A Covid Social Distancing Birthday Party – Celebrate Outside From the 29th March!
Social Distancing Garden Parties are coming soon (hooray!) with our Children's Party Entertainers hosting. They are now available to Book for for Outdoor Garden Parties!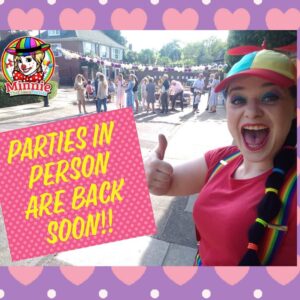 Following the latest government announcement we have an idea of when Children's Parties in the flesh can resume
 I believe we are all ready for some normal life and for our children to properly celebrate their birthdays with their friends in person 🙂
Here is a road map of our way to normal children's parties with our children's entertainer hosting.
 All below is of course all subject to change depending on how things are with Covid and
Government Guidelines
but it's great to feel positive and finally look forward!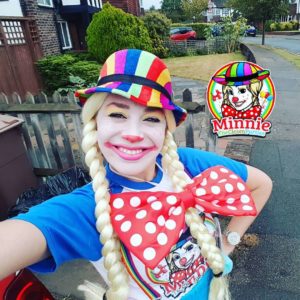 CURRENTLY AVAILABLE
Doorstep visits &
Virtual Parties
& Video Messages & Calls
FROM 29TH MARCH
Social Distancing Garden Parties are coming soon! 
We will be allowed to host all our regular packages outside in your garden or local park with a maximum of two households OR 6 people in attendance (our entertainers do NOT count in the 6 or as a household)
Easter Visits and Easter Parties.
We will be able to do these in the garden with the above rules
Our social distancing garden parties are hosted by our professional Children's Entertainers as a character of your choice such as a:
Clown
Superhero
Princess
Fairy
Pirate
Or General Colourful Entertainer for example,
and the entertainment can include loads of super fun games, dancing games, interactive magic, balloon modelling entertainment and more!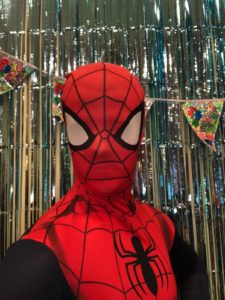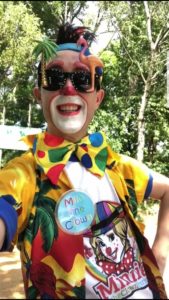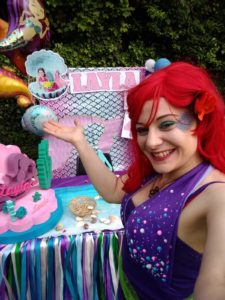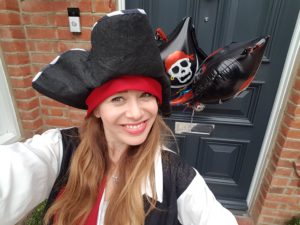 FROM 29TH MAY



Our Children's Entertainers will be allowed to entertain birthday parties inside and outside! The two households/rule of 6 will apply INDOORS, bookings OUTDOORS can have up to 30 people in attendance (not including our Entertainer).
FROM 21ST JUNE
We will be allowed to host celebrations BOTH inside and outside with no limit on numbers!
Until advice changes, we will maintain social distancing so the Entertainer will stay 2m away from the children to host and unfortunately no face painting or tattoos. But Balloon Modelling, Magic, Games with Prizes and Bubbles, Puppets, Silliness hosted by a Clown, Superhero, Princess, Pirate or Fairy… YES PLEASE!
So please
Contact Us
 now to book your child's social distancing party entertainer for a post lockdown magical birthday to remember!
Virtual Party Entertainers or other themes including Science Parties are available. Also Personalised Birthday Video Messages and live Video Calls are available too! Click right on the Blog below for further details 🙂
Contact Us To Find Out More.
Subsribe to our YouTube Channel for New Videos
Like Our Facebook Page to see offers, updates and other fun 🙂
Have Preschoolers? Please check out our Minnie Music Videos to entertain and engage them!