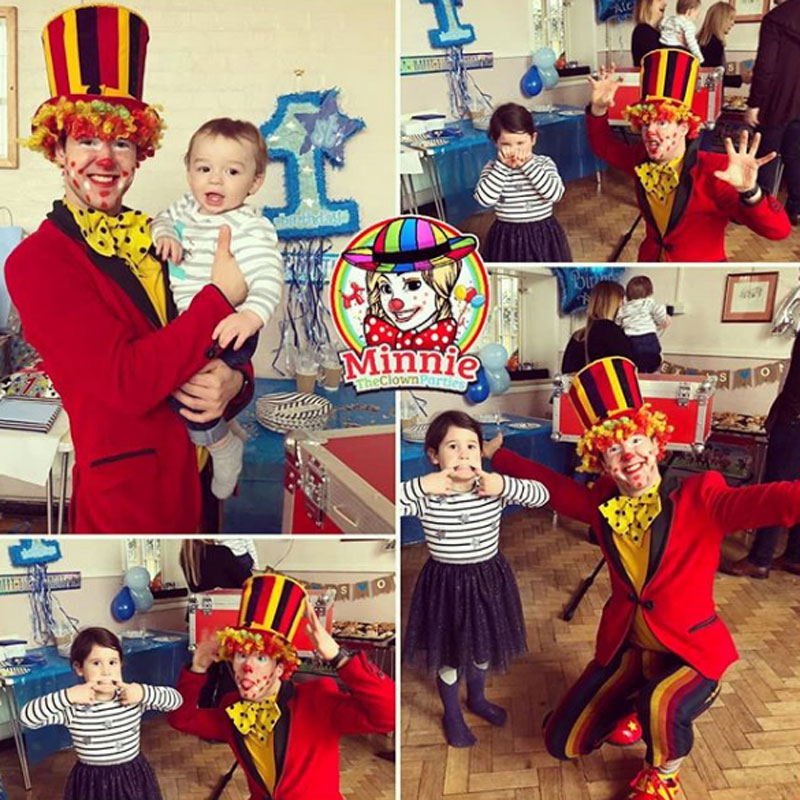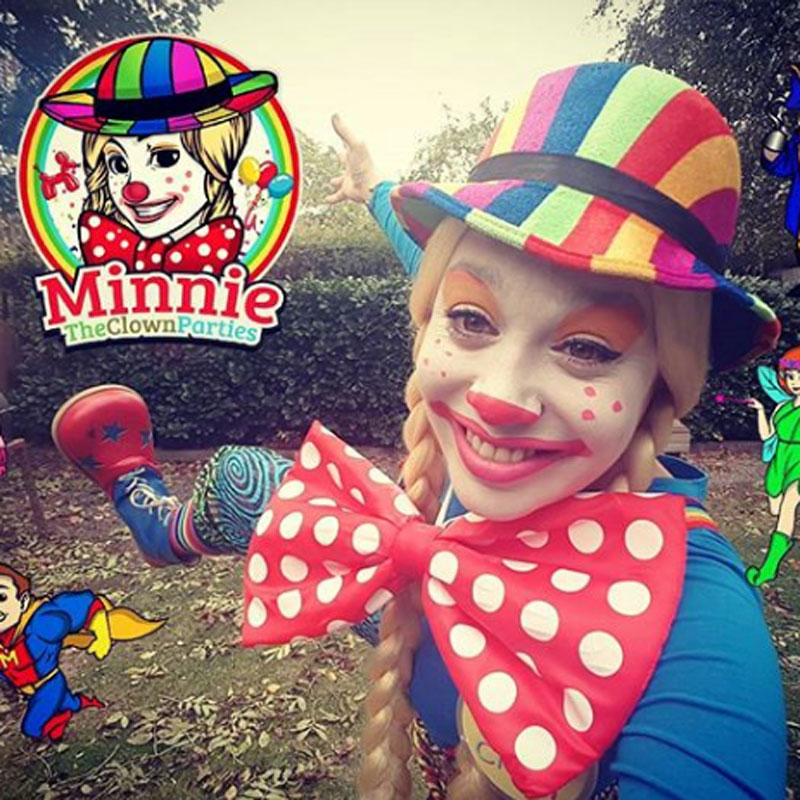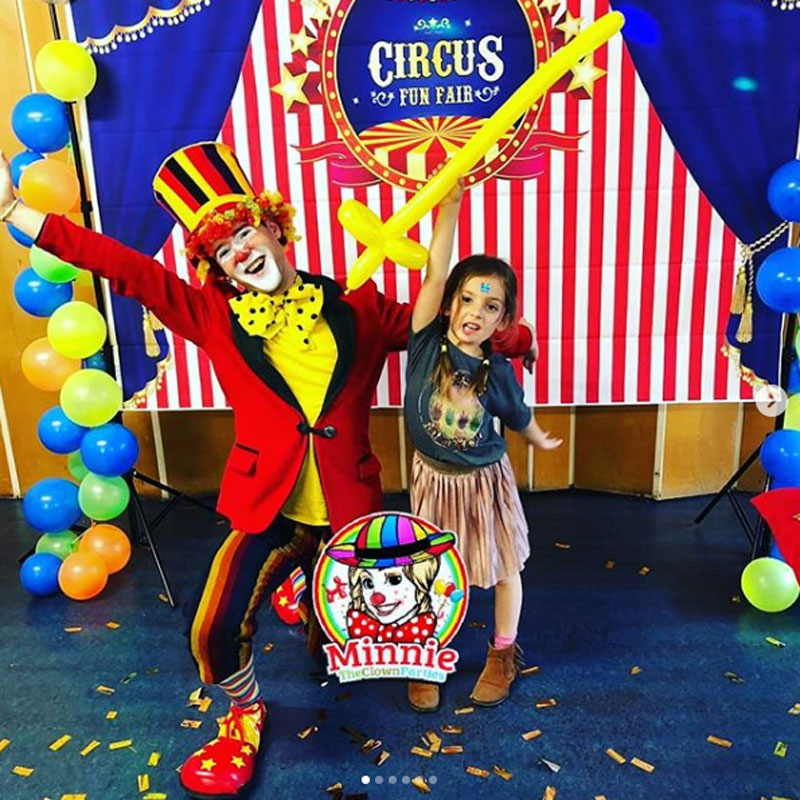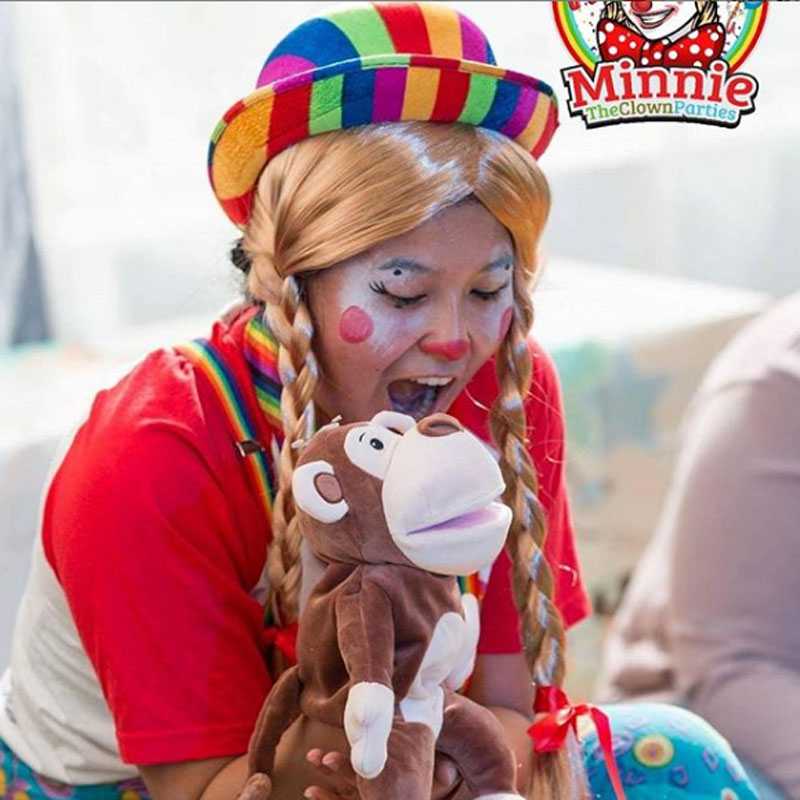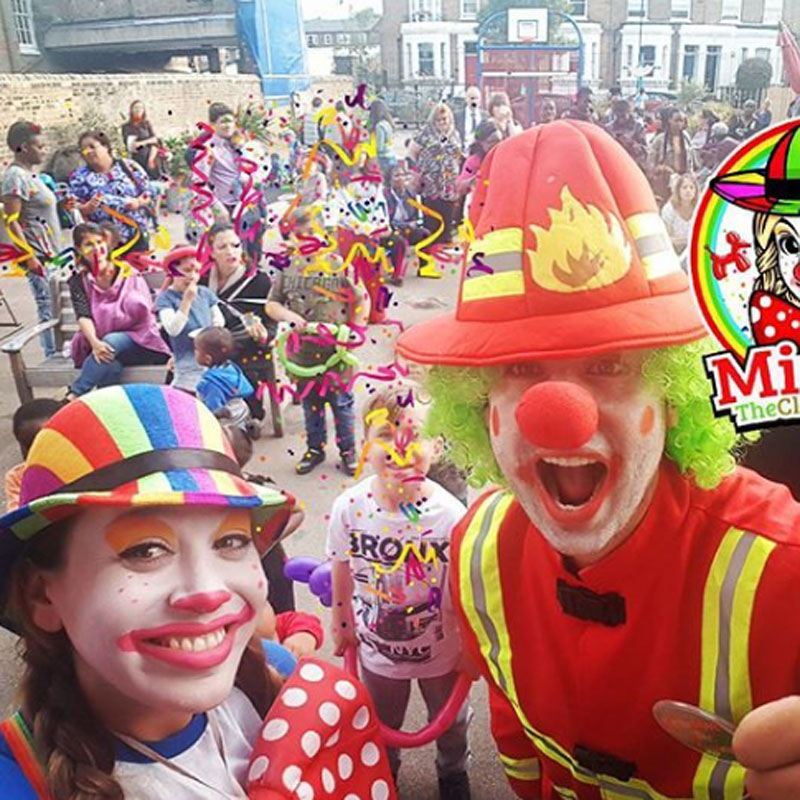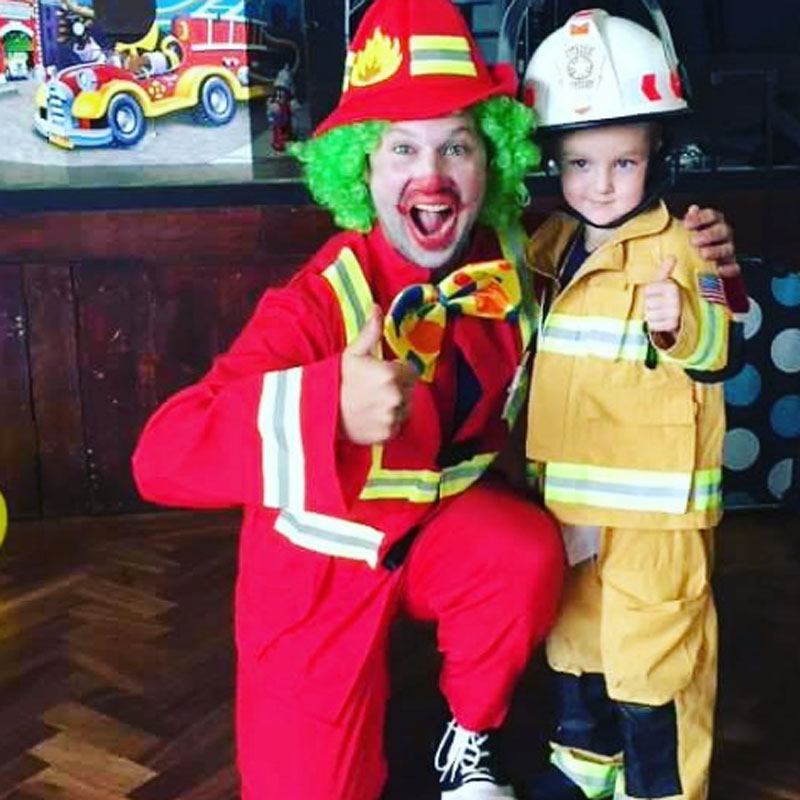 Clown Party
For children's party clowns call the best children's entertainers in the business – Minnie the Clown Parties!
Our Delightful Professional Male Clown Entertainers and Female Clown Entertainers are guaranteed to bring giggles galore to your next party or event! We have loveable, clumsy skilled professional clowns with giant clown feet we often trip over!
Enjoy crazy interactive Magic Shows full of slap-stick fun and jokes!! The kids will love the clown's balloon modelling, super silly games with prizes, (we bring in a lucky dip bag), our mini disco dancing games with the bubble machine and much more!
Our Professional Children's Entertainer Clowns can perform Magic, Games with prizes, Face painting, Pass the Parcel (we bring) and Dancing Games with bubbles. They are sure to bring an abundance of fun and sprinkle silliness and joy on the party and especially please the birthday boy or girl.
● Expect crazy games and giggles galore with our happy, silly children's entertainer Clowns.
● We can also add Circus Skills with spinning plates, juggling scarves and learn.
● We also do circus workshops/ circus parties: Minnie & Milo Circus Workshops.
Our wonderful Clown's can wear their Clown wigs and Face Paint or they can come in the fun colourful costume with just a cute red clown nose. A bit like Mr Tumble!