Author workshop: Ben the Outside Dog
by Jenna Rothwell
Written by Jenna Rothwell and beautiful illustrated by Boris Silvestri, here is a delightful tale of a day in the life of the lovable black kelpie, Ben, The Outside Dog on Cownley Farm.
This is two books in one, a day long story and flip the book over to the reverse and read the night story.
Itinerary Workshops
Introduction 
Introduction about Ben the Outside Dog and why I wrote it.
With a map and a fun song we make it to Australia where Ben lives.
Story time
Ben the Outside Dog is read in a fun and interactive way.
Talking about the Illustrations
There are lots of pictures in my book. Talking about the differences between the 'Author's and the 'Illustrators' and how they are both are as important.
Song time
An extremely fun catchy song you will be humming all day to introduce the children to other Australian animals you might find in the 'Bush.' Don't blame me if you are singing it all day!
Talking about the writing
Discussing how we can make the sentence more interesting with describing words. Creating a Ben adventure as a group in a fun interactive way using what we have just learnt.
Activity time
Having just learnt about Australian animals, pictures and descriptive sentences, the children will be given paper to draw their own 'Ben adventure' and write a couple of sentences stating what Ben is doing or going to do.
Competition time
The winner of the best sentences or illustrations will win a Soft Copy of my Book Ben the Outside Dog!
For older children (Years 5 & 6), more emphasis on writing can be given and Questions and Answers on ' How to become an Author.'
Workshops can be tailored to your specific requirements.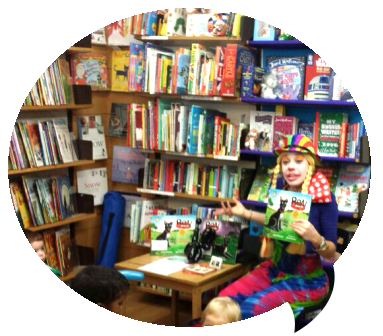 I am based in London, but am available for workshops though out the country.
I have an Enhanced DBS which can be seen upon request.
I am a pre-school Music Teacher at Nurseries and can adapt a wonderful workshop tailored for Pre-School and Nurseries with Puppets and more songs.