CHRISTMAS ELF VIDEO CALLS! VIRTUAL CHRISTMAS Entertainment… 
 Christmas Video Calls are here! Christmas Entertainment may be a little different this year, but we can bring the magic of Christmas to your homes by our Elf Entertainers with Christmas Elf Video Calls from the North Pole. Our Elf Children's Entertainers will perform Magic and tell Christmas Stories, all with cheeky Elf charm.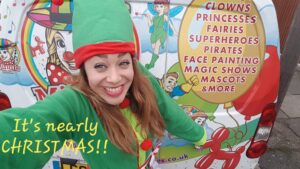 What you can expect from our Christmas Elf Video Calls… 
Christmas Elf Video Call direct from the North Pole to your screen

Christmas Magic

Christmas Stories

Christmas Present List chat and our Elf entertainer will put a good word in with Santa himself

Christmas Elf cheeky interactions with your child and fun entertainment for a special Christmas memory
 5 Minute Call
  £15 
10 mins £20
100% Covid, Socially Distancing and Safe Entertainment
  Hosted by a Magical Elf Entertainer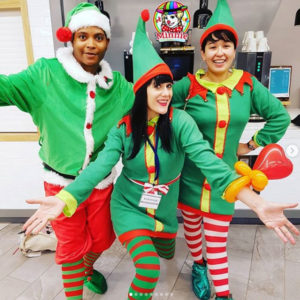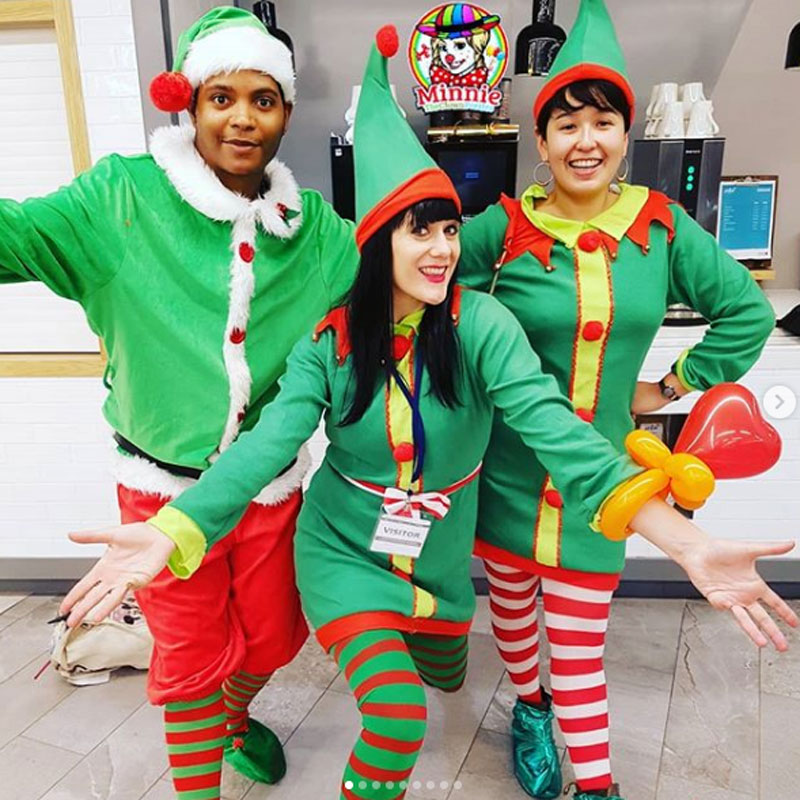 CHRISTMAS Virtual Parties
   High Energy Party Entertainment from the comfort of your own home by our friendly Elf Entertainers! Invite up to 100 people! Includes, An Awesome Interactive Magic Show & Funtabulous Christmas Themed Games, including mini Disco dancing & Puppets!
 

30 mins – £65

45 mins – £85
https://www.youtube.com/watch?v=SwUdifj2AJ0
Elf Doorstop Visits
A Magical Experience with a real Christmas Elf at your door
Our Elf talks about adventures at the North Pole and discusses what your child wants for Christmas
A Christmas Gift brought to your door straight from Santa's Workshop (Additional £5 per extra child)
Christmas 'Magic' At Your Door
Photo Opportunity
10 Minute Visit
10 mins – £30
    Christmas Pop Up on Your Zoom Work Call
   Why should the kids have all the fun?! Want to cheer up your Zoom Work Call with a bit of Christmas Cheer?! Imagine a cheeky Elf or the big man himself, Father Christmash pop up in your work call meeting. We even have dancing Elves and many more options! Watch everyones faces as theystart noticing the Christmas Magic appear on their screens! Make it a Christmas to Remember! Contact us to find out more!
 How many guests can I invite?
 For Virtual Online Parties, you can invite up to 100 guests! Woah!
                            Feedback For Our Children's Entertainers
 We have received fabulous feedback so far as you can see in the examples below. We also have Virtual Party Entertainers or other themes including Science Parties available. Also Personalised Birthday Video Messages and live Video Calls are available too! Click right on the Blog link further below for further details 🙂
 Our Children's Entertainers are booking quickly now for Halloween and Christmas, so please Contact Us now to book your child's social distancing party entertainer for a  lockdown magical birthday to remember!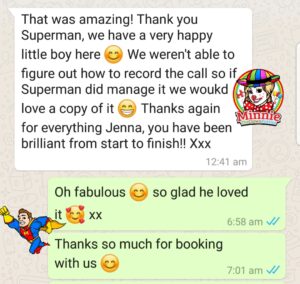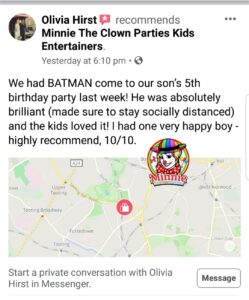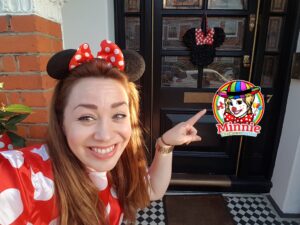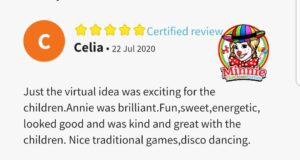 Featured on Poptop
Contact Us To Find Out More.
Subsribe to our YouTube Channel for New Videos
Like Our Facebook Page to see offers, updates and other fun 🙂
Have Preschoolers? Please check out our Minnie Music Videos to entertain and engage them!