CHRISTMAS PARTY ENTERTAINMENT! 
Christmas Entertainment by our Children's Party Entertainers. Christmas Elf Entertainers with Balloon Modelling, Magic and a Gift straight from Santa's Workshop At Your Door.
The party doesn't have to stop now that the new rule of 6 has come into place. We have many Christmas Entertainment options available for you so that your child's party and magical Chrsitmas experiences can still go ahead….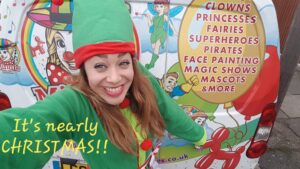 What we can do …
Christmas Elf Doorstop Visits

Christmas Balloon & Magic Parties at Your Home/ Hall or School

Christmas Virtual Parties

Christmas Video Calls

Christmas Pop Up on Your Zoom Work Call
Elf Doorstop Visits
A Magical Experience with a real Christmas Elf at your door
Our Elf talks about adventures at the North Pole and discusses what your child wants for Christmas
A Christmas Gift brought to your door straight from Santa's Workshop (Additional £5 per extra child)
Christmas 'Magic' At Your Door
Photo Opportunity
10 Minute Visit
10 mins – £30
20 mins -£65 (Visit in the home with additional Christmas Story telling or Arts and Craft Activity)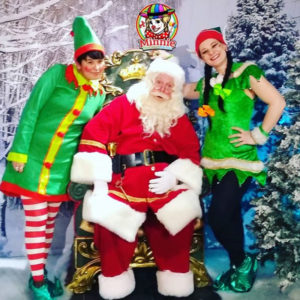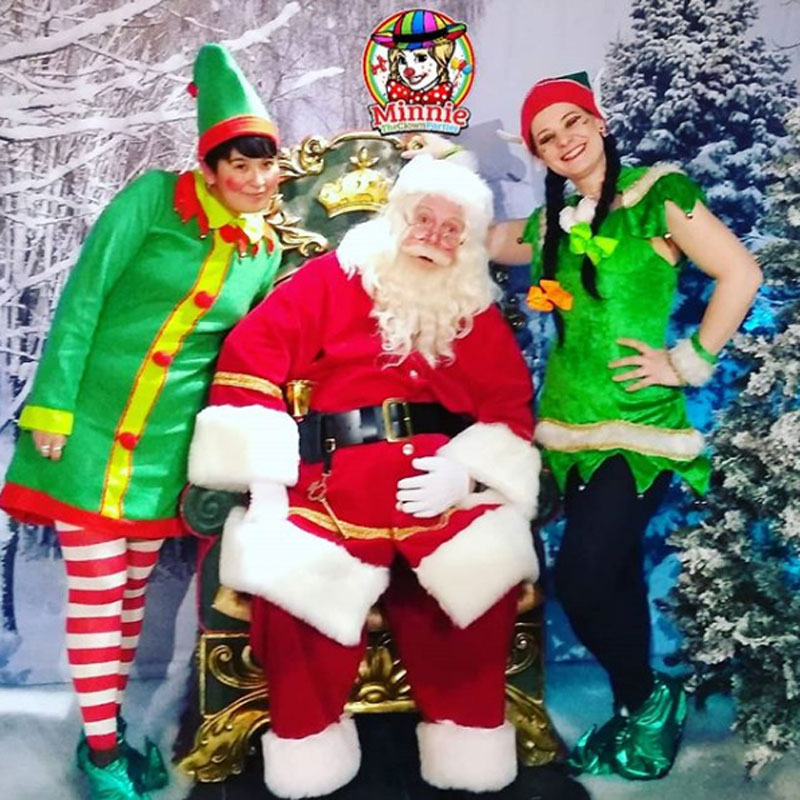 Book a fab social distancing party entertainment in accordance to the government safety guidelines. The entertainer would host the party from a 2 meter distance behind a taped line and it would be on your responsibility to steer the social distancing for the kids from the entertainer.
 CHRISTMAS 
BALLOON & MAGIC PARTY
  Hosted by a Magical Elf Entertainer
    Includes Amazing Balloon Modelling, Crazy Rocket Balloons, Bubbles, An Awesome Interactive Magic Show & Funtabulous Christmas Themed Games, including mini Disco dancing, with Prizes! We can also do puppets, sing- a- longs songs and more! We will keep them entertained!
 30 mins – £99

 

45 mins – £129
 1 Hour – £159
1.5 Hours – £189
2 Hours – £219
( See below how many children can be invited)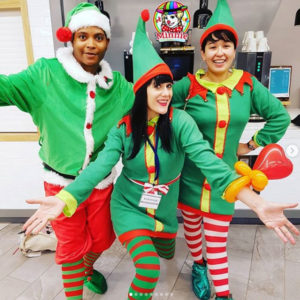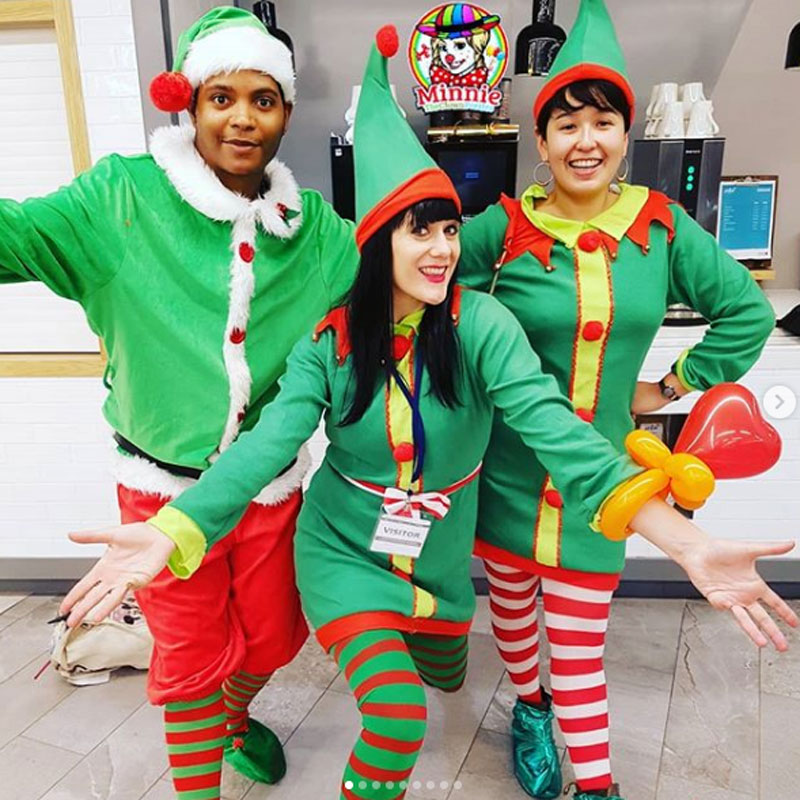 CHRISTMAS

 Virtual Parties
  High Energy Party Entertainment from the comfort of your own home by our friendly Elf Entertainers! Invite up to 100 people! Includes, An Awesome Interactive Magic Show & Funtabulous Christmas Themed Games, including mini Disco dancing & Puppets!
 

30 mins – £65

45 mins – £85
 Christmas
 Video Calls
  A Fun Magical Christmas Video Call Treat. We can perform Christmas Magic, Christmas Storytelling and much more! Imagine a call from a Real Christmas Elf from The North Pole! Make it a Christmas to Remember!
 5 mins – £15
    Christmas Pop Up on Your Zoom Work Call
  Why should the kids have all the fun?! Want to cheer up your Zoom Work Call with a bit of Christmas Cheer?! Imagine a cheeky Elf or the big man himself, Father Christmash pop up in your work call meeting. We even have dancing Elves and many more options! Watch everyones faces as theystart noticing the Christmas Magic appear on their screens! Make it a Christmas to Remember! Contact us to find out more!
  How many guests can I invite?
 For nursery and school visits we can entertain a class bubble. Contact your nursery or school to organise a party entertainer for your child to be entertained there with their friends!
  For private outdoor or indoor parties the maximum amount of people you can have is 6 which includes the the kids and adults. Our entertainer is NOT included in the 6.
 For Virtual Online Parties, you can invite up to 100 guests! Woah!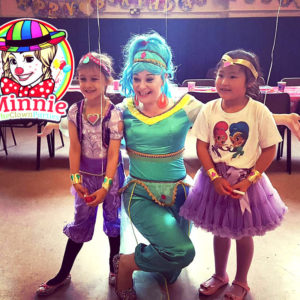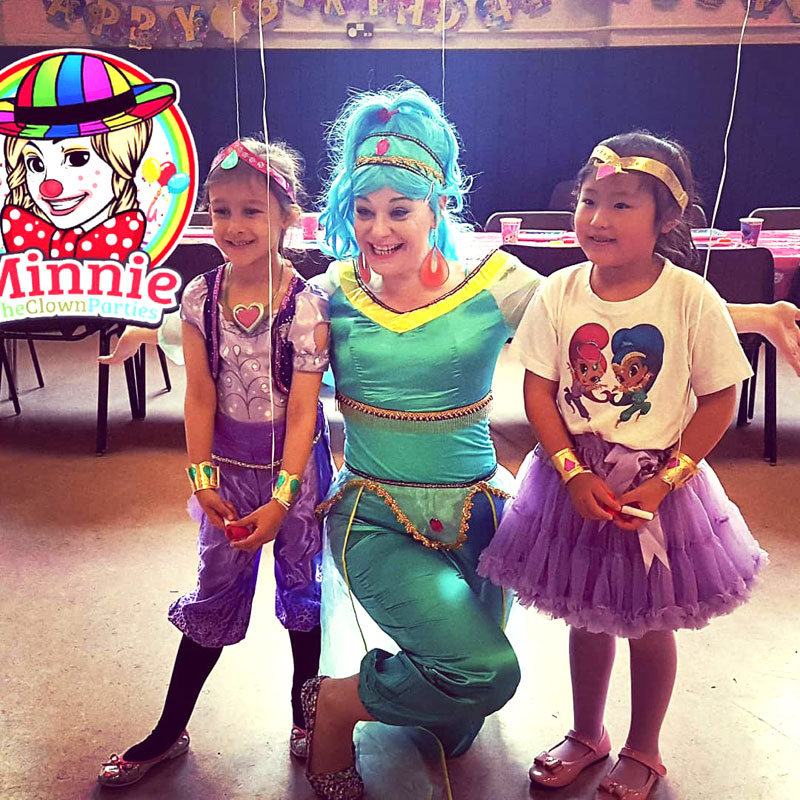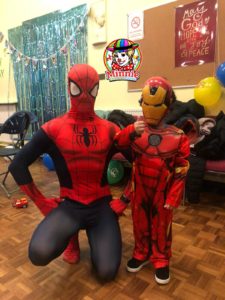 Making Special Memories
 Well, it is now October. Half Term is nearly upon us, outside curriculum activities have begun and kids are socialising again. They will want to celebrate their postponed birthday parties and upcoming birthdays in style after so long apart from their friends. And so, they should. ? Childhoods are precious and we can help create magical birthdays to remember with a Social Distancing Balloon & Magic Party or Virtual Zoom Birthday Party.  Let us make the rest of 2020 not one to forget, but one to remember with some special birthday memories.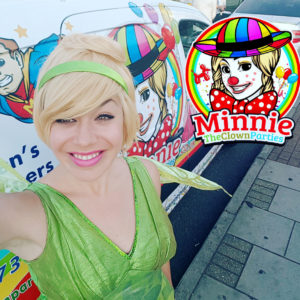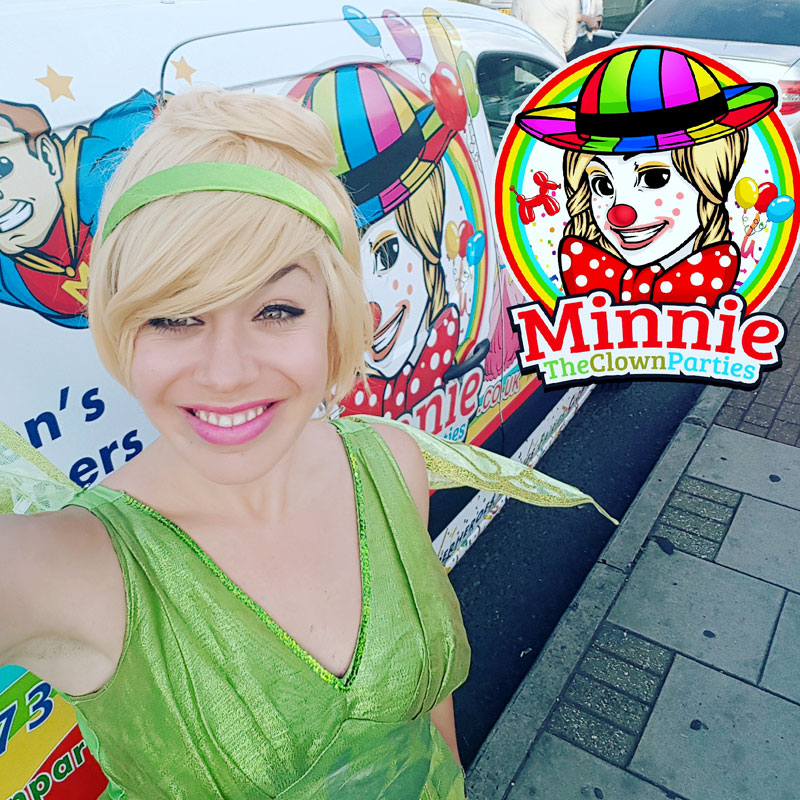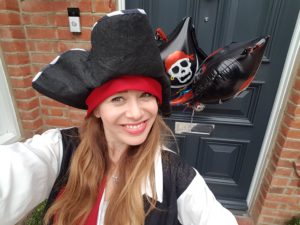 Of course, the party must run in accordance to the government's current laws/guidelines which is always being updated and can be seen here.
It is the parents' responsibility to organise the children's social distancing and to help maintain the 2m distance between the children and the entertainer.
 There is lots of fun to be had, so Contact Us now for further information on our Party Entertainment or to book one of our 5 star London Children's Entertainers.
 Feedback For Our Children's Entertainers
 We have received fabulous feedback so far as you can see in the examples below. We also have Virtual Party Entertainers or other themes including Science Parties available. Also Personalised Birthday Video Messages and live Video Calls are available too! Click right on the Blog link further below for further details 🙂
 Our Children's Entertainers are booking quickly now for Halloween and Christmas, so please Contact Us now to book your child's social distancing party entertainer for a  lockdown magical birthday to remember!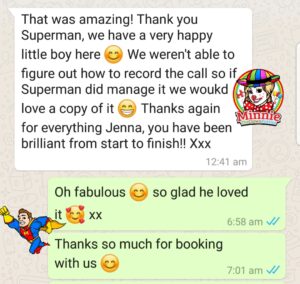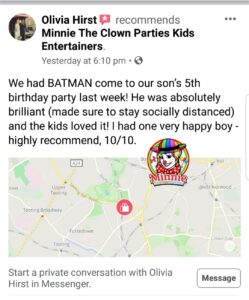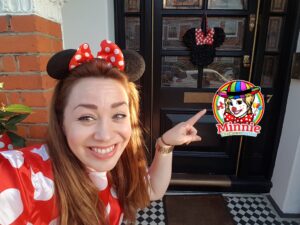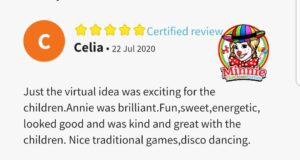 Contact Us To Find Out More.
Subsribe to our YouTube Channel for New Videos
Like Our Facebook Page to see offers, updates and other fun 🙂
Have Preschoolers? Please check out our Minnie Music Videos to entertain and engage them!