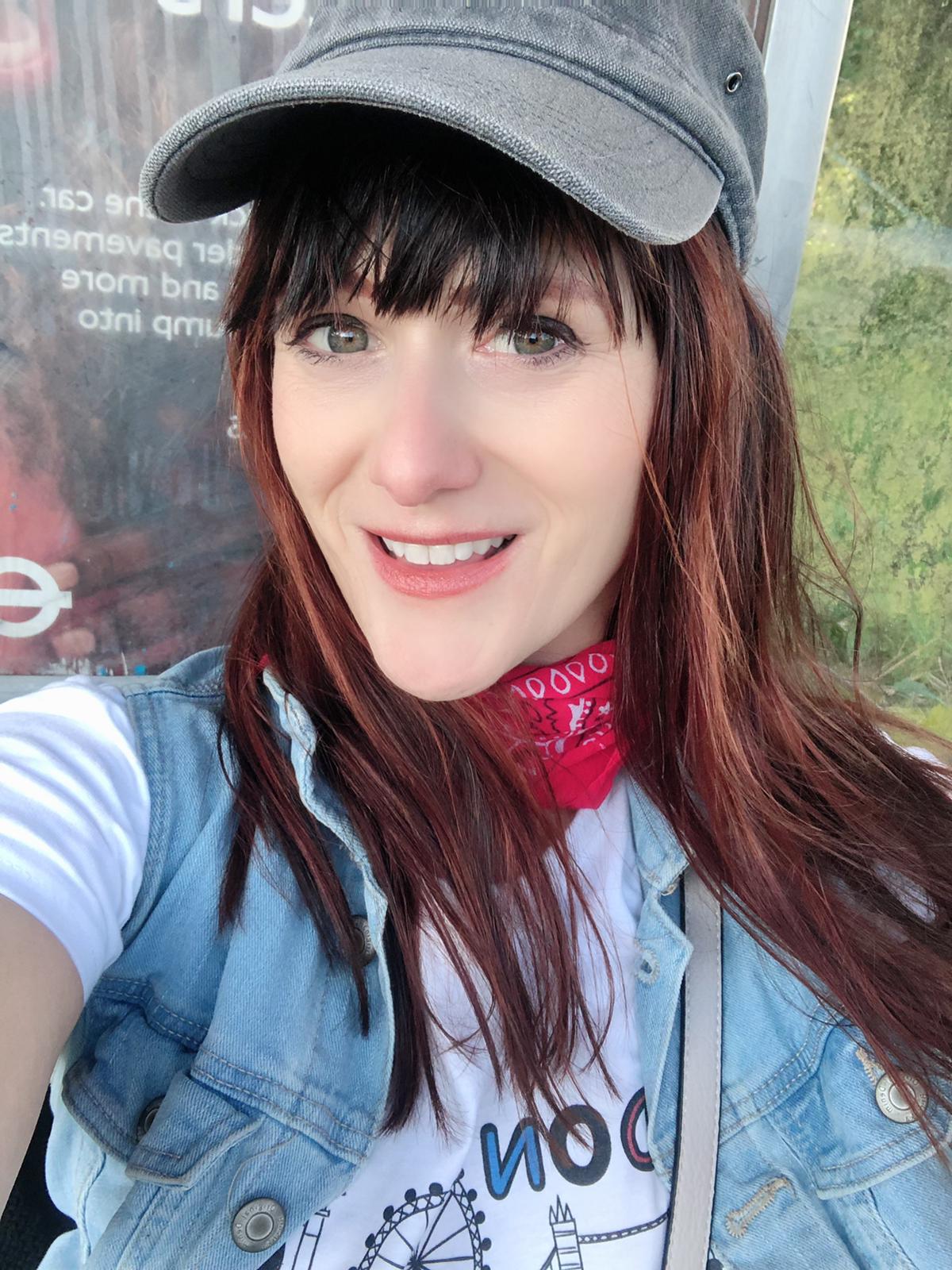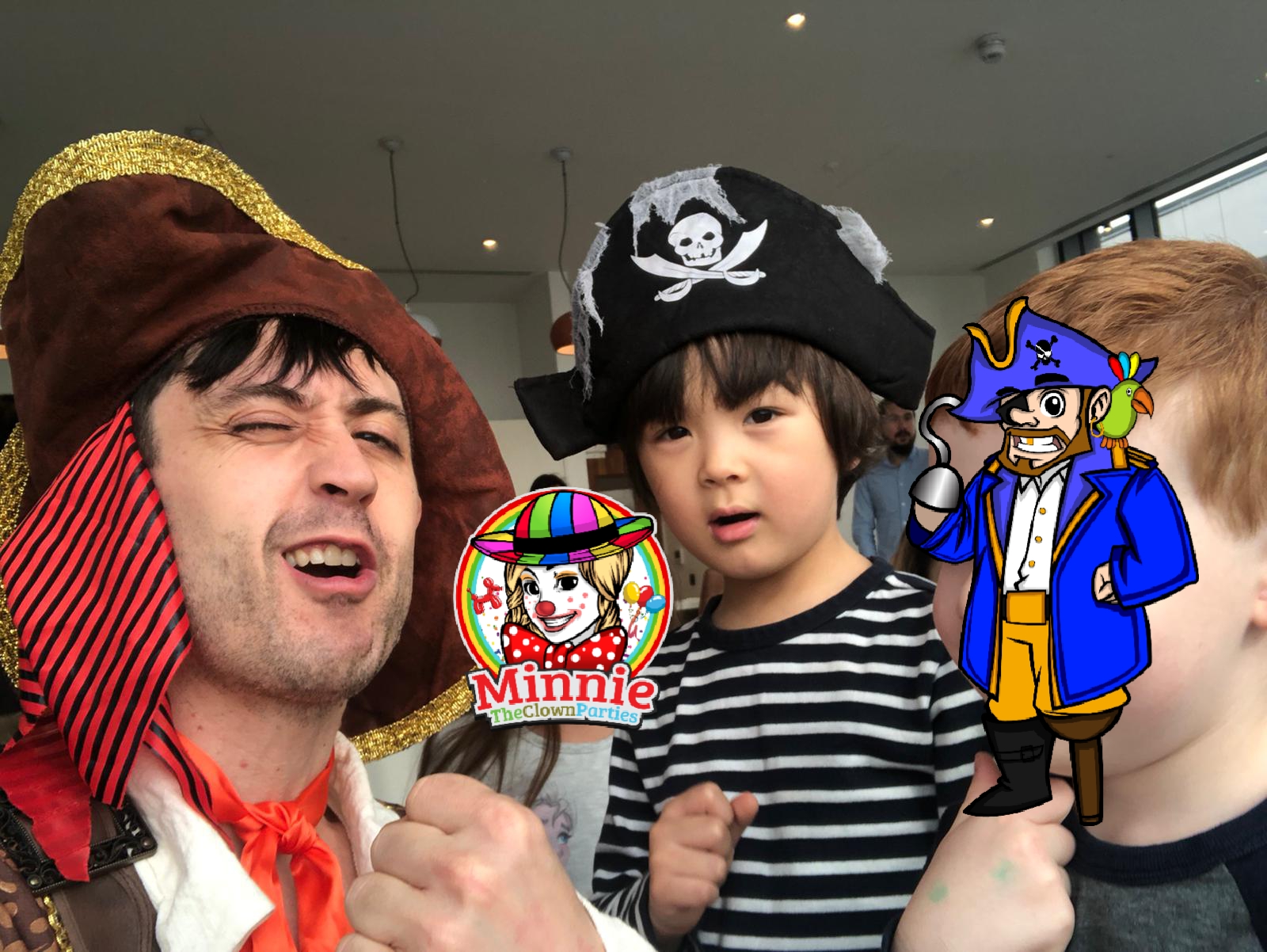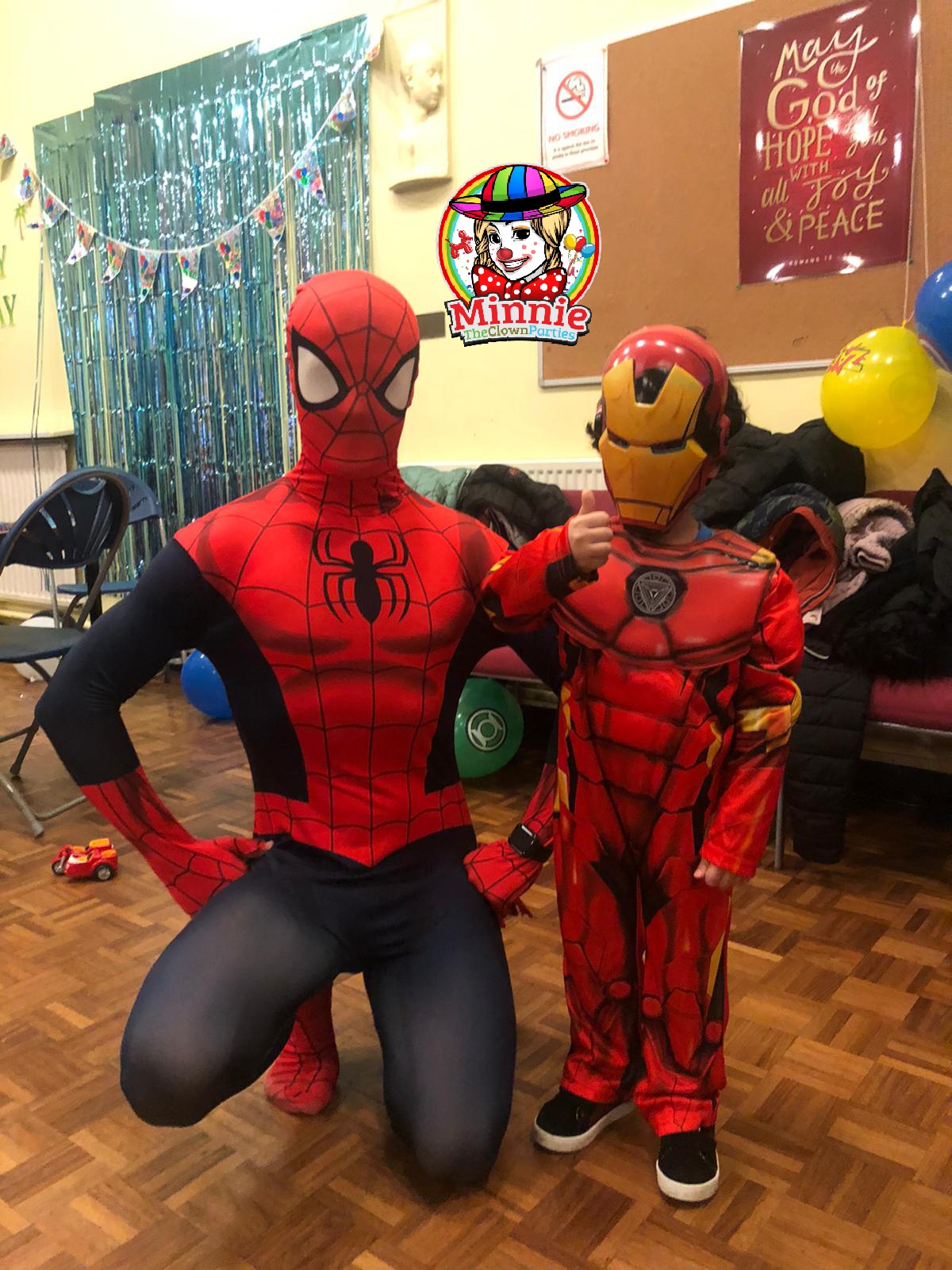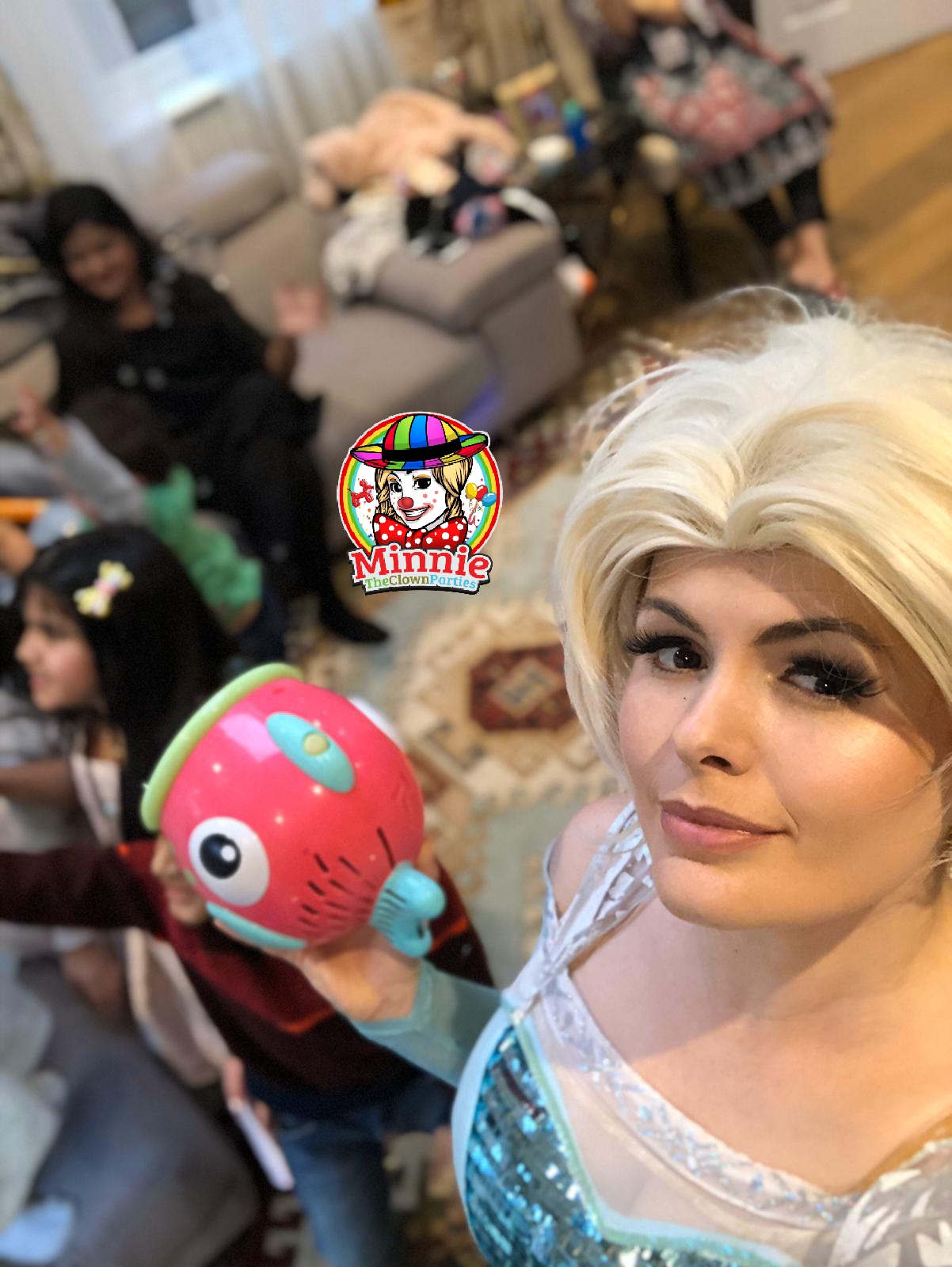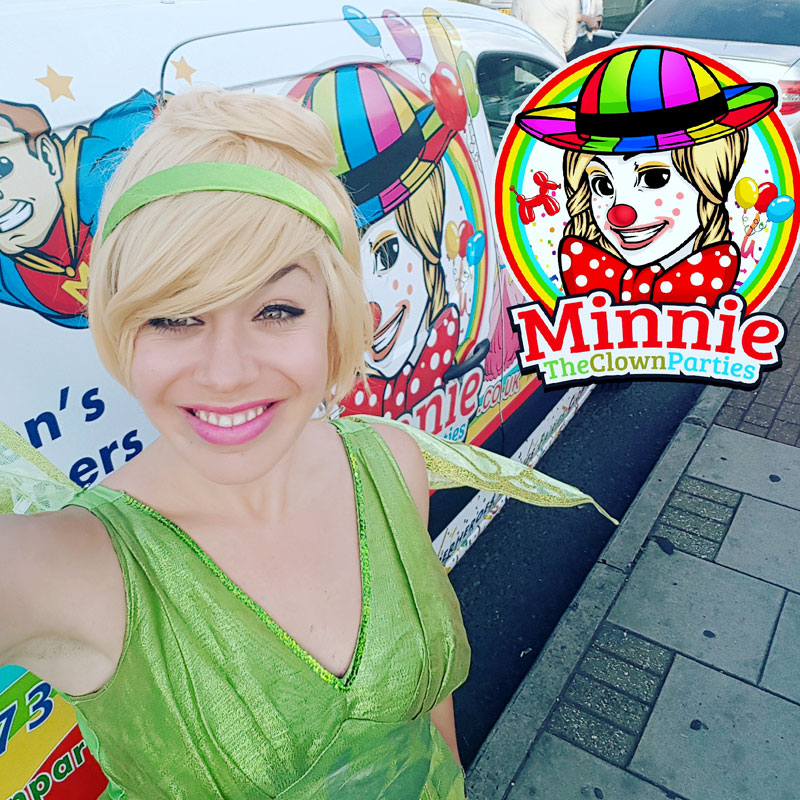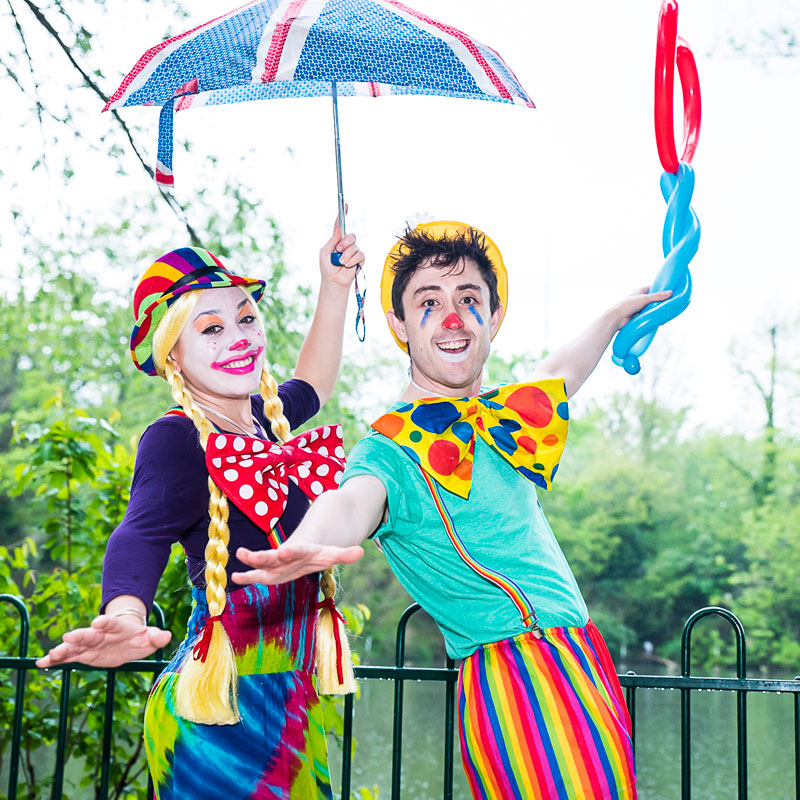 Here at Minnie The Clown Parties, we can do ANY theme 🙂 
Popular Party themes are circus/ clown, superhero, pirate, fairy and Princess Parties!
For a Clown Party, we do slapstick comedy, silly games with Prizes, hilarious rocket balloons, & crazy magic fun. For a Pirate Party or Superhero Party, we take them on an awesome interactive acting adventure/treasure hunt around the chosen theme or character. For a Princess Party, we will crown them in a Royal Ceremony with Music – all tailored to the age range of the party😊
But what about those very different or unusal party themes your child asks for? We can tailor the entertainment to your special requests!
Example Party Plan for a London Underground and London Themed Party for a 4 year old Birthday Boy
Recently, we had a 2 hour Party for a 4 year old boy and 20 of his friends for a London Underground and London Themed Party. Mum requested: 
'In the actingtreasure hunt/ game, he would love to go via underground around London and on a bus or train etc to Big Ben (houses of parliament), st pauls, going past the London Eye and whizzing up the river by boat to tower bridge and seeing the queen at Buckingham palace. If we can use sound bites, that would be great. He really Loves Big Ben and St Paul's Cathedral Bells.'
Our party plan
After the usual birthday business, announce – we are going to go on an acting imaginary fun trip around London!
First get your coats on and hats etc (and pretend to put them on). Now to get to London, we need to get on the bus.
All aboard! And do Wheels On The Bus Pop version.
Going on the Underground – All to say 'Please Mind The Gap'
The undergound train, through a follow my leader style game, with birthday boy at the front and snake around the room like a conga to the Jam's 'Underground' song. The kids could pick up balls or pom poms pretending they are passengers.
When we get out at a stop (pretend to climb stairs etc or be on the escalator)
Big Ben Stop – Play 'What's the time Mr Wolf' but becomes what's the time Big Ben? And use the soundbite of Big Ben's bells everytime they say a time before they can move forward.
Back in a snake line to get to the next stop- play 'Underground' song
Get out at 'St Pauls' – use the St Pauls Cathedral bells sound bite
Maybe play 'St Paul's' says like 'Simon Says.'
Stop at The London Eye – using the parachute for this – the kids holding it can walk around in a circle pretending to be on the eye – asking one at a time what land mark they could see. When they see big ben or st pauls – can use the sound bite.
Then use the parachute as the river thames – throw ducks on there  / shopping trolley, joke lol – 'Oo a shark in London?! – Play 'Baby Shark' – and play the shark game where one child goes under and when they touch someone on the foot, that child goes under the parachute too
Still have energy left before the birthday tea break? Play the game of who can run the fastest from one position to the other like the fastest boat on the Thames under the parachute. Lift the Parchute up all together for 3 seconds and bring the parachute down. See if the kids crawling from one position to another, made it to swap positions in time
Run from one end of the room to other pretending speed boats on choppy waters
When we get to Tower Bridge – limbo underneath it by making a balloon limbo pole called Tower Bridge                                                                                                                                                            
The Queen will be the birthday boy's mum – 'Oo there is the Queen in Buckingham Palace! Let's do a royal wave to the queen/ courtesy and bow etc
Then Balloon Modelling when they eat and dancing games/ disco for last 30 mins and gather the kids for happy birthday and the cake!
Party Finished!
Phew! We jam pack the party themed games in!
What do you think of our London Themed Party Entertainment? Do you have another theme? Ask us and we will tailor the party fun around it 🙂
Please call us to find out about your Party Entertainment options on 02087696029 or 07736048663 or email info@minnietheclownparites.co.uk
Look forward to hearing from you! Let the Minnie Fun begin!