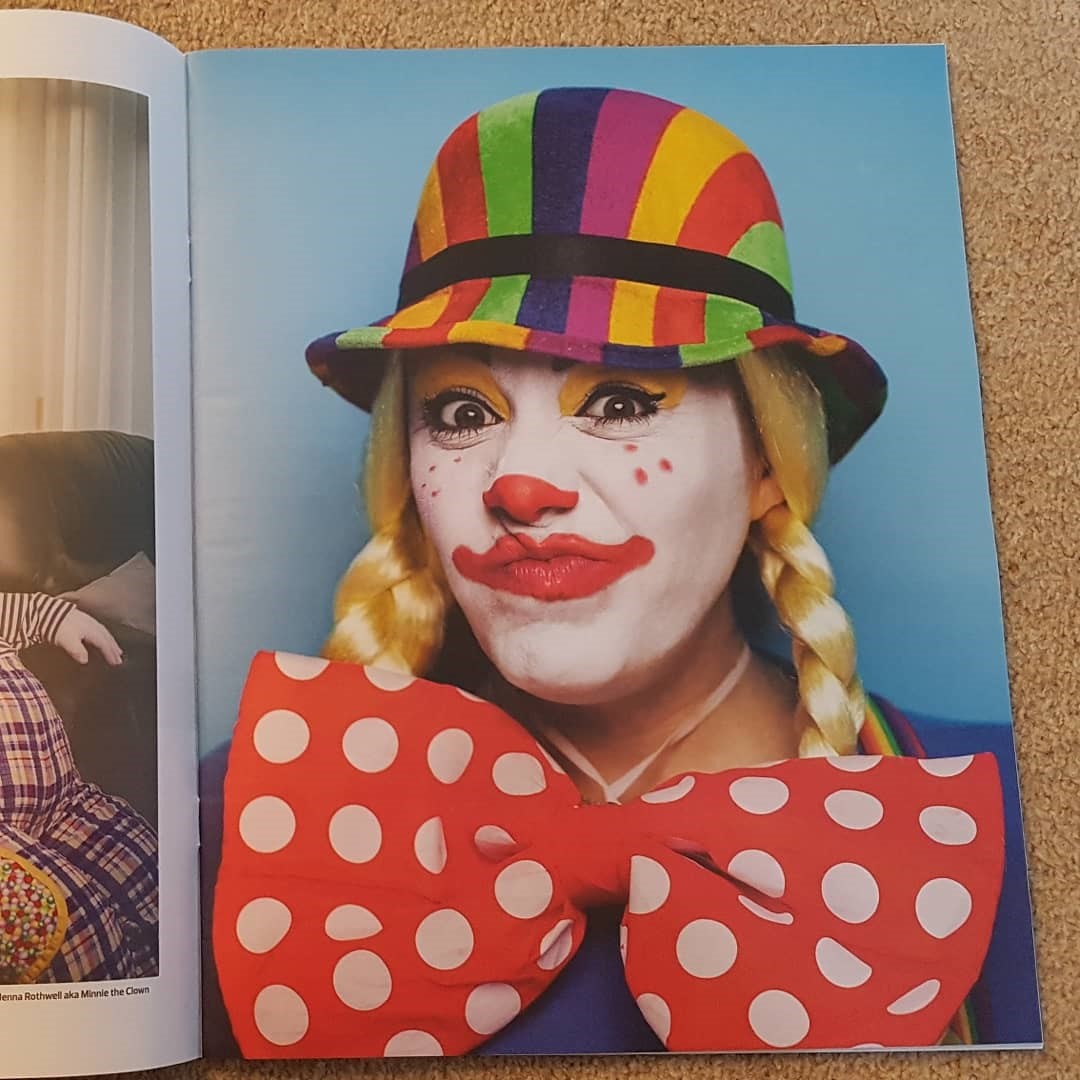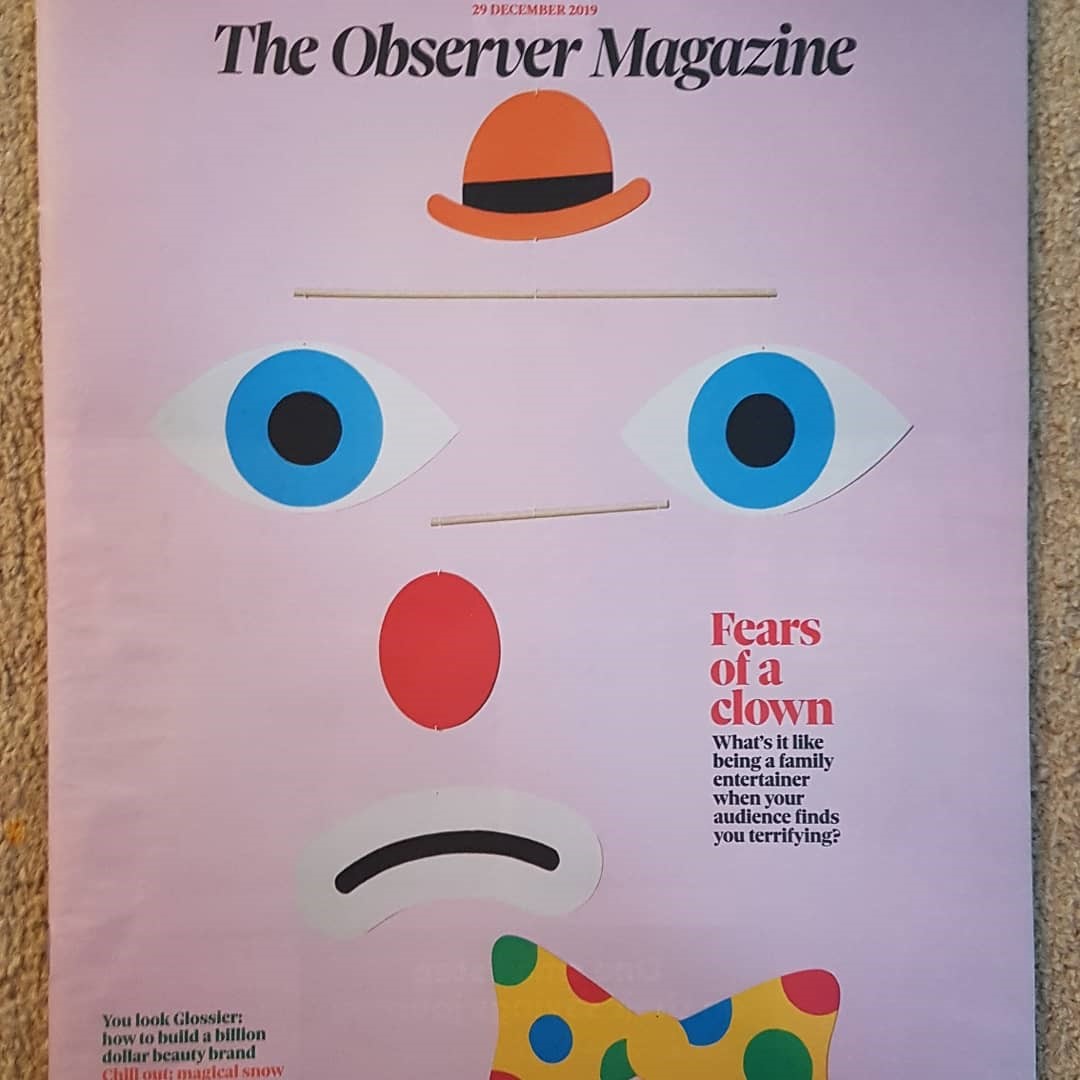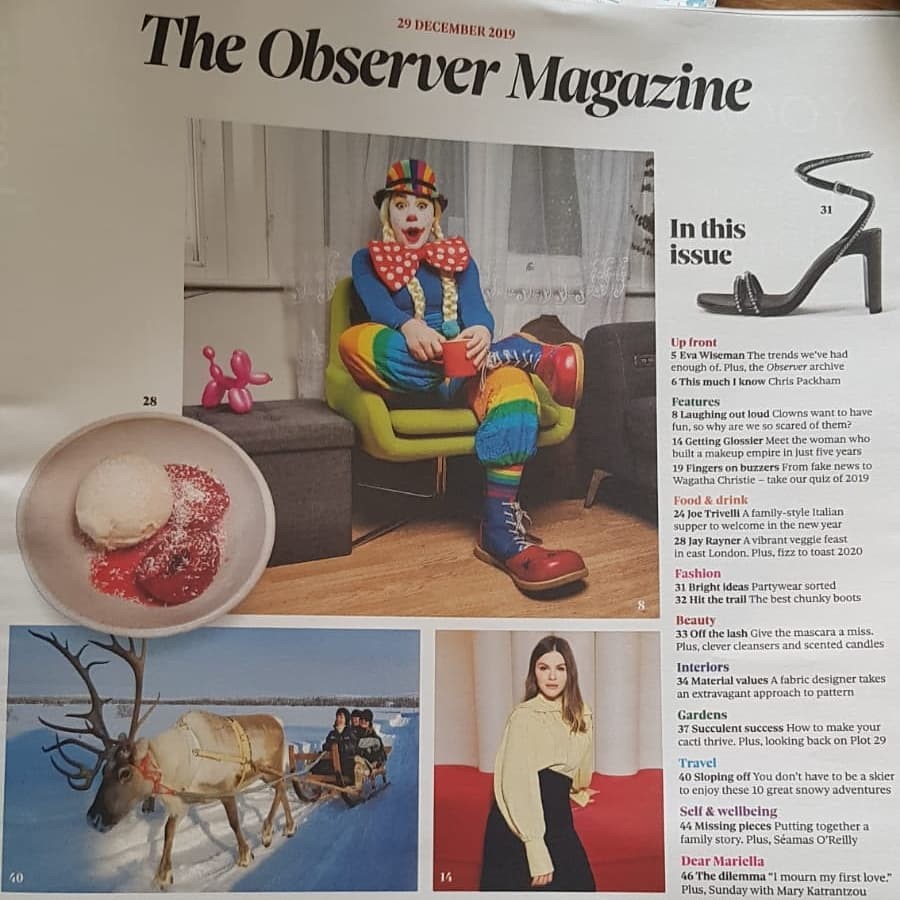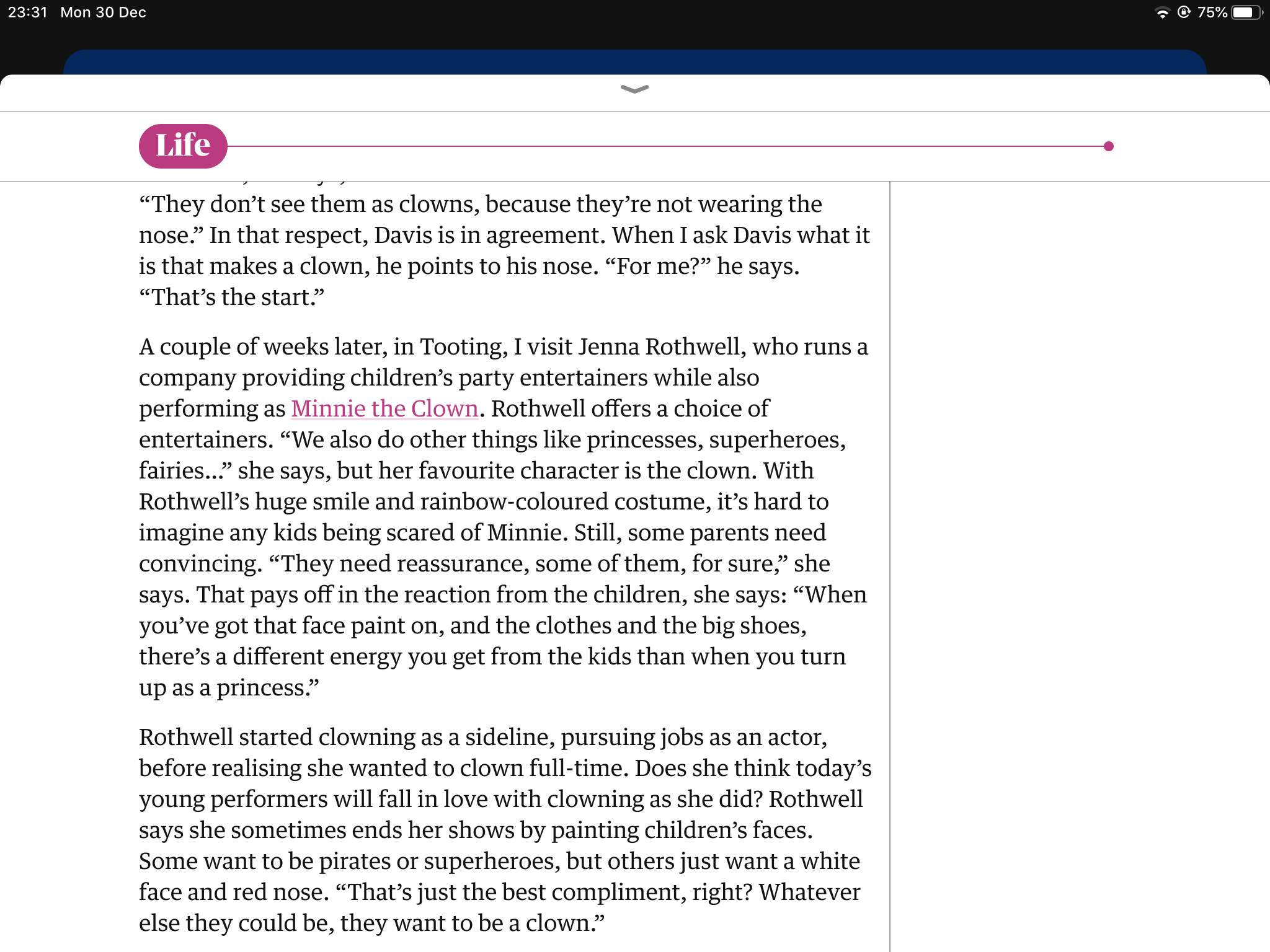 WOW!!
Did you see Minnie The Clown's GIANT picture in The Observer Magazine on Sunday?!
A full page of her clown face ???? What a way to end the year!
Minnie was featured in National Newspaper, The Guardian's magazine insert, The Observer. Two pictures and an interview ?
'With Rothwell's huge smile and rainbow costume, it's hard to imagine any kids being scared of Minnie.' Can't get much better than that! Thank you to The Guardian and The Observer for the interview ? 
Please call us to book a Clown Children's Entertainer for your next Birthday Party on 02087696029 or 07736048663 or email info@minnietheclownparites.co.uk
Look forward to hearing from you! Let the Minnie Mischief Party Fun begin!